Teebee makes travelling with kids fun. No more pacifying with screens, the teebee fits with Lego®, Mega Bloks, and lots of other creative activities.
Teebee is a transportable, compact toy box made from food-safe plastic, designed for use on the go whether in the car, plane, in bed or anywhere where kids need entertaining. The Teebee unfolds to reveal three small shelf sections, as well as a section for storage, including a plate for building LEGO. The genuine leather strap secures the box to the seat belt preventing the Teebee from flying away in the car. It also doubles as a handle to carry the Teebee.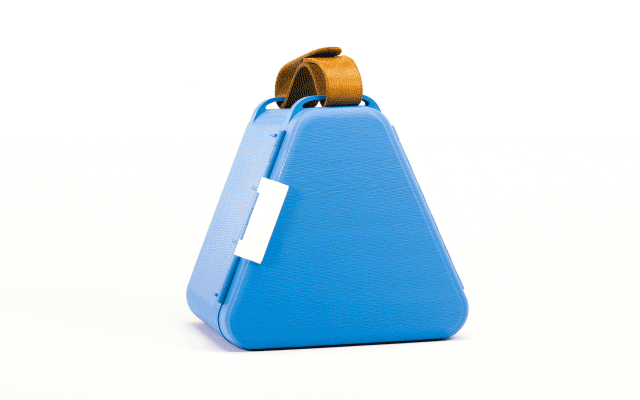 NOTE – Comes with a sheet eyes stickers to apply if you like! There is only 1 style for all of the Teebee boxes- see the BLUE BOX rather than the red white or pink as pictured.
Brand new on the market from a Danish design team.

Available in four colours. Red, Blue, Pink, White



You may also be interested in these:
---