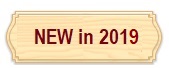 The Sylvanian Families live in the idyllic world of Sylvania and encourage traditional family life play incorporating houses, furniture, accessories and memorable characters all with incredible detail that you'll love.
The Elegant Town Manor is a luxury two-storey house, home of Stella the Chocolate Rabbit Older Sister. The Elegant Town Manor features a high ceiling, and the second floor has a very spacious feel to it. The second floor ceiling includes a very luxurious chandelier and outside the door lies a stylish balcony. The spiral staircase can be used independently, and can be placed anywhere in the building. 

Other accessories sold separately.
Recommended for ages 4 years+
You may also be interested in these:
---